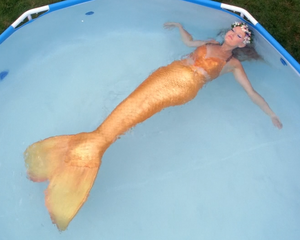 Nicky is a zanna in form of a mermaid in Supernatural TV-series episode "Just My Imagination" from season 11. Nicky is portrayed by an actress Ida Segerhagen.
Biography
Edit
Nicky has a boyfriend Weems, who is also a zanna. Nicky's current assignment was a girl named Zoe in Menomonie, Wisconsin. Nicky spends most of her time in a inflated pool in the backyard. It was there Nicky was killed by Reese, a grieving girl who was abandoned by her zanna. Sully from management came to look into Nicky, for she hadn't reported in, and found her dead. Sam and Dean Winchester buried Nicky in Zoe's backyard, before she got home, at Sully's request.
Screenshots
Edit
Set Photos
Edit
Community content is available under
CC-BY-SA
unless otherwise noted.