This article is about
Selkie a creature from Tiny Castle
. You may be looking for
other things named Selkie
.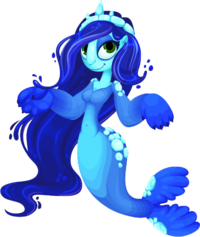 The Selkie is a summonable creature from the game Tiny Castle.
Biography
Edit
Rather than perched upon a protruding rock, you will more likely find the Selkie upon an iceberg. There she might be seen pondering the complexities of economic structures. Although most creatures prefer systems of barter to the human concepts of commerce and currency, the Selkie are fascinated with the idea, and will collect different sorts of gold coins from every kingdom they visit!
Community content is available under
CC-BY-SA
unless otherwise noted.